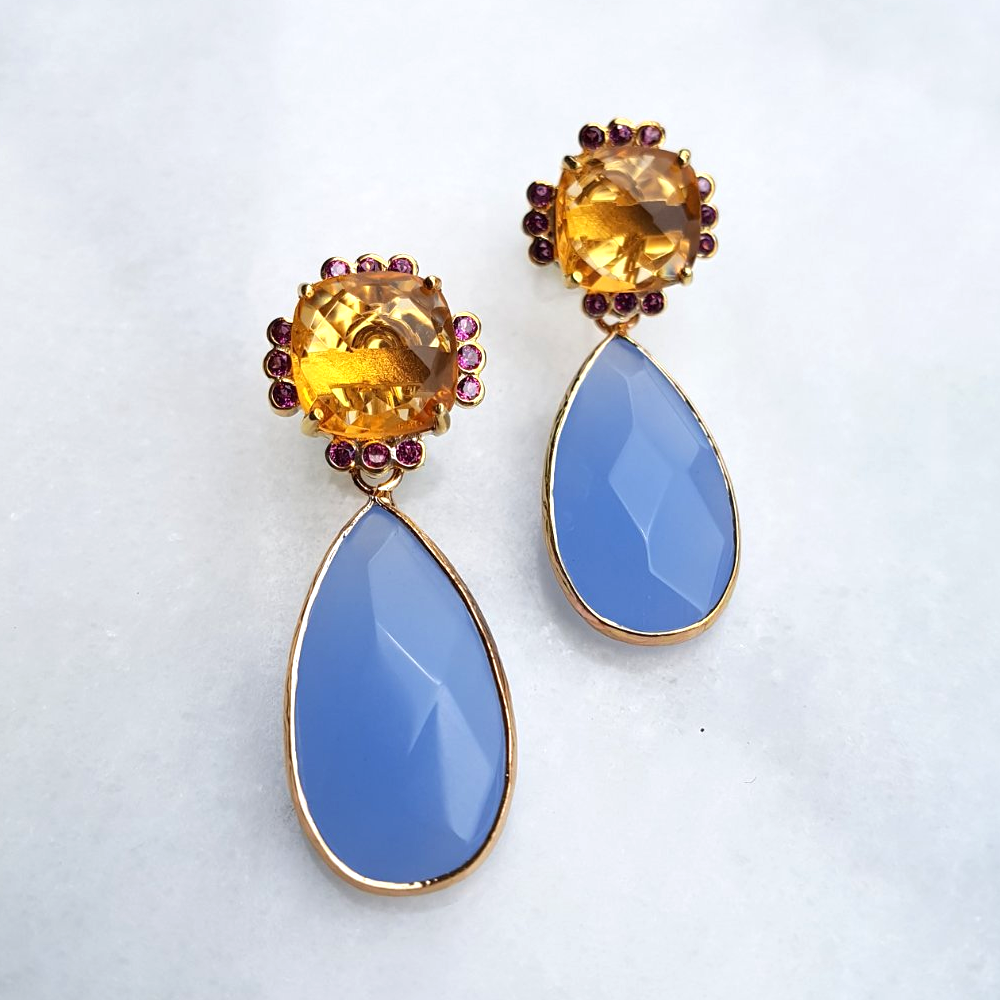 Brianna Twinset Earrings
Regular price ₱5,000.00 Sale
Citrine and pink garnet studs with blue agate long drop detachable dangles. Sterling silver and brass plated in 24k gold.
Twinset Statement Earrings are 2 in 1 push and pull stud earrings with detachable dangles. The studs can be worn separately from the dangles.
Made from Sterling Silver and brass plated in 24k gold and real gemstones, these earrings are meant to be worn when you want to be noticed.
3 inch to 4 inches in length.
Normally only 1 pair per design.