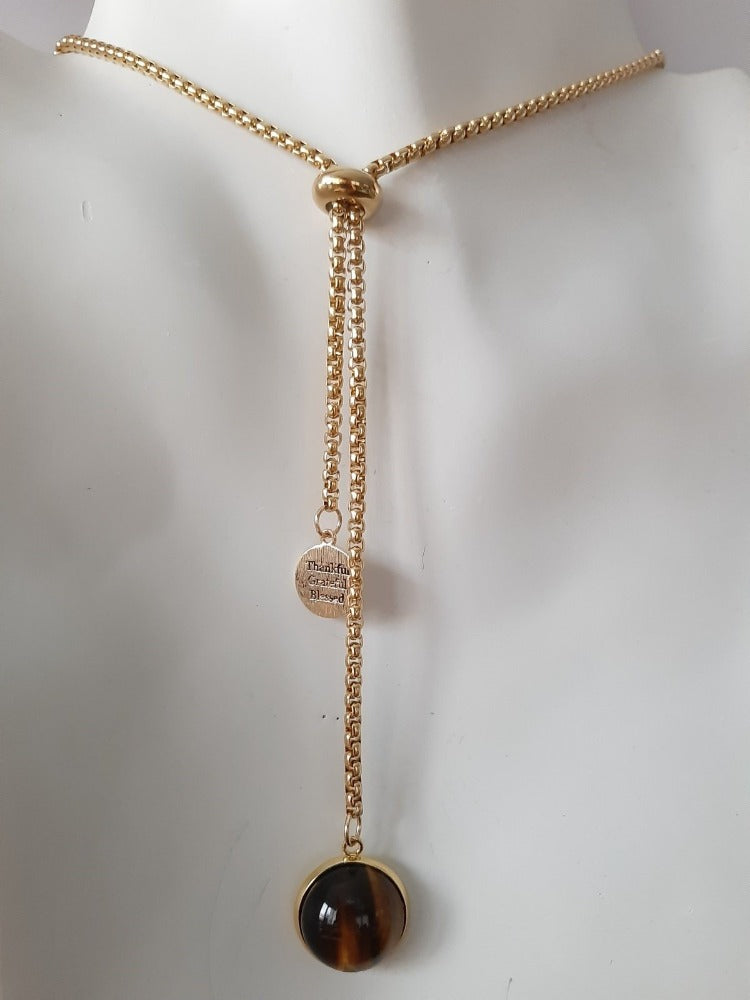 Thankful, Grateful, Blessed with Tiger's Eye Affirmation Slider Necklace
Regular price ₱1,200.00 Sale
Slider Necklaces are adjustable length neckwear made from 2mm stainless steel venetian chain, charms and real gemstones.
Hold the chain with one hand and pull the bead with the other to slide and change lengths.
Round Tiger's Eye cabochon with Thankful, Grateful, Blessed charm.
Made with natural gemstones, stainless steel, brass and sterling silver plated in 24k gold.
24 inches at the longest.